TOP THREE DEVIANT STRATEGIES TO PLEASE YOUR BOSS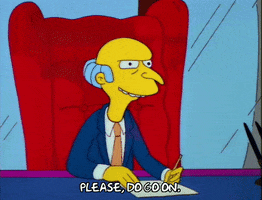 During my long innings in a steel mill, I had the opportunity to be a subordinate as well as a mini boss to many people in the hierarchy. I have keen interest in human nature and used to observe behavior of people in various roles like worker, union leader, boss or subordinate. The fact that most bosses were also subordinates rendered the study of their dual roles more interesting. The golden rule of Jesus, "Do unto others as you would have them do unto you" was rarely, if at all, followed by these leaders when dealing with their own subordinates.
However, the objective of this article is to highlight a few common behavioral patterns of some of the employees who were ascending the corporate ladder at a pace disproportionate to their skills and capabilities at work.
Though this is written in a lighter vein and not recommended as an alternative to smart/hard work, the strategies mentioned are from real life observation and have arguably contributed to the not-so-deserving person's corporate climb.
·
SYNCHRONIZE YOUR TIMINGS WITH BOSS'S.
This works wonders! While the rest of us used to follow the company timings, these clever guys followed their boss's schedule.
There was this guy who used to disappear (mostly home-bound) during peak working hours, like from 12 noon to 4 pm. Then he would surface as mysteriously as he disappeared, when the rest of us day-shifters were packing up for the day.
His objective was however, not so mysterious…he simply wanted to be visible to his boss when the latter came on his late evening rounds to the mill to supervise the evening shift production. Some of my evening shift colleagues reportedly even saw him deliberately applying a little grease to his face, for special effects!
Invariably he used to get a special pat from big boss who was certain to remember his long hours at work in comparison with our scheduled exit!
·
GET JUICY GOSSIP FOR BOSS, AGAINST HIS ENEMY.
Now this one is a bit tricky and can be practiced only by the very crafty among us.
But I have seen for myself with reluctant admiration one such quick-climber in this delicate activity. At first neither I nor others could make out his intentions when we saw him whispering in the boss's ears. When his habit persisted with some other biggies too, we became curious. Later, we came to know that he had the habit of bad mouthing certain other senior but less important officers, who were known rivals of his boss.
Believe me, many of this otherwise intelligent bosses are generally suckers for this 'us –versus- them' drama!
·
EAT WELL, FEED WELL, DURING FESTIVALS.
This is by large the easiest method to follow- of the three- especially in India with its multitude of festivals. Relatively more subordinates resort to inviting their bosses over for Diwali, Onam, Christmas and other festivals, where they eat, drink and make the bosses merry.
But I must hasten to add, in this context, that all people involved in this hospitality are not motivated by a desire to please the boss and gain undue advantage- some are genuinely very warm and hospitable and include other less important friends too in their invitation list.
As mentioned before, none of the above strategies is recommended as an alternative to effective and fruitful working. Also it doesn't cut ice with intelligent, discerning bosses who can tell the chaff from the grain.
But then dumbos are there among bosses too!